Palmai Succulentgarden's cacti offer is expanding every year. For our current price list, visit the plant list.
We're proud to present our gallery featuring an exclusive collection of cacti. Over the years, our cacti collection has undergone an exciting transformation, showcasing an evolving variety of species and cultivars. Through our passion for cacti, we have sought out unique and rare specimens, expanding our collection to encompass a diverse range of shapes, sizes, and colors. From the iconic barrel cacti with their cylindrical forms to the intricate and delicate patterns of the prickly pear cactus, our collection reflects our dedication to curating a captivating assortment. Our gallery offers a visual journey through the captivating evolution of our cacti collection. You'll witness the beauty and resilience of these desert-adapted plants as they flourish under our care. Please feel free to browse our collection, and if you have any questions or would like specific information about any of our cacti, don't hesitate to reach out.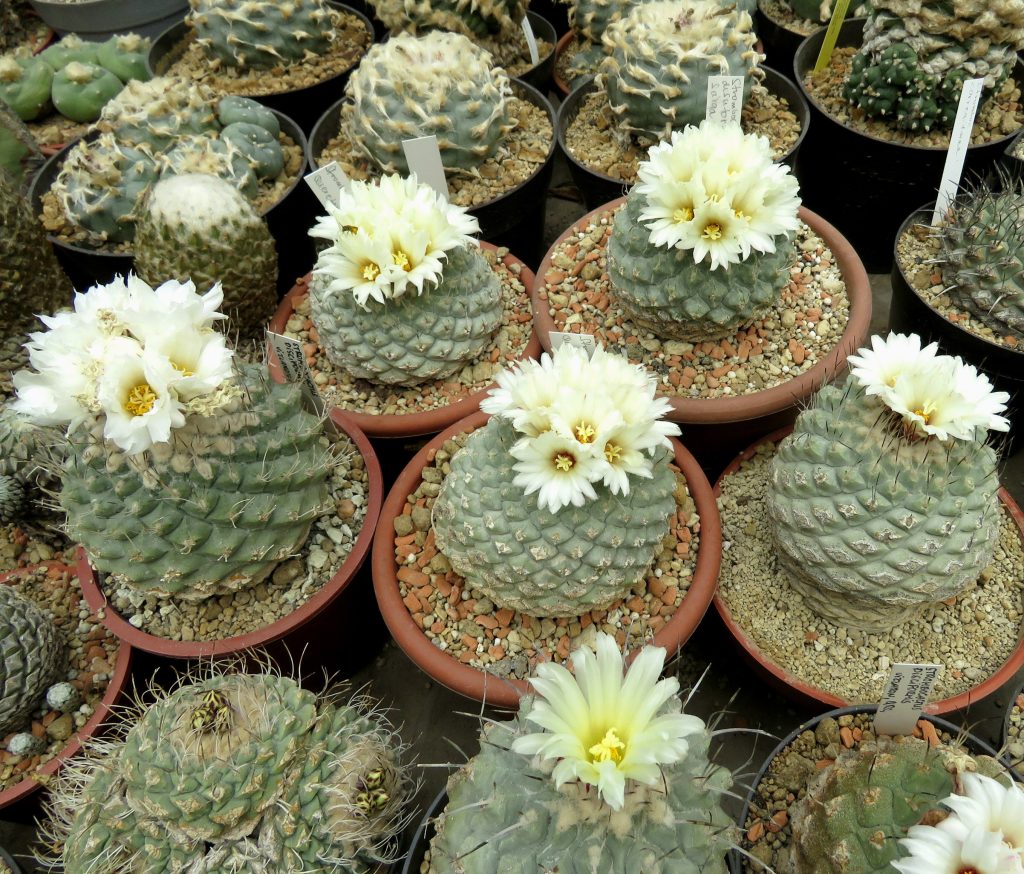 For our current price cacti list, visit the plant list.